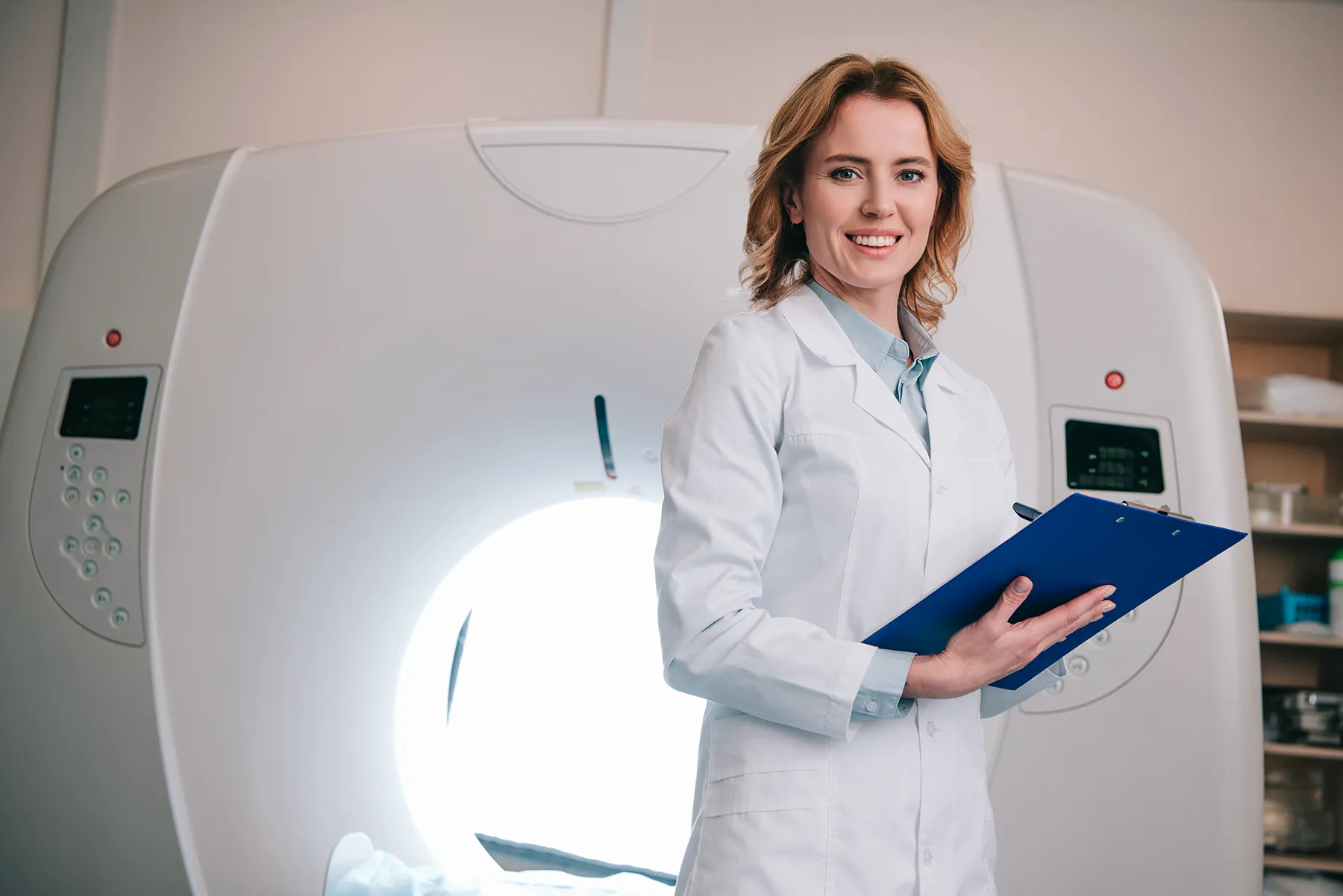 Where Patients Come First
Schedule your imaging exam at one of our convenient locations
Experience the Windsong Difference
Compassionate Care
At Windsong, our patients are at the core of everything we do. Our focus is on providing a personalized experience for every patient, every time. With multiple convenient locations and calm spa-like environments, you can count on us for the care you deserve.
Innovative Technology
Windsong has a long history of innovation and commitment to excellence. As state-of-the-art imaging technologies advance, we will continue to elevate our standard of care at every opportunity.
Experts in Imaging
Our board-certified, subspecialized radiologists are highly trained in specific areas of the body, making us true experts in imaging. Each of our radiologists has the training and expertise to pick up subtle irregularities that others may miss.
Breast Care
From 3D screening mammography to the latest in diagnostic procedures including breast surgery, breast MRI and ultrasound, our breast services provide patients with the most advanced and complete care. Combined with our experienced technologists and our board-certified, subspecialized radiologists, you can trust that you're in the very best hands at Windsong.
Radiology
Windsong offers outpatient imaging like X-ray, CT, MRI, PET/CT and ultrasound to Buffalo and surrounding communities. With the latest technology and subspecialized radiologists, Windsong provides an alternative to hospital imaging that is more convenient and often less expensive, depending on insurance coverage and deductibles..
Interventional & Vascular
The Interventional and Vascular team at Windsong provides minimally invasive treatments using guidance from medical imaging, enabling diagnosis and treatment with smaller incisions and less trauma. Patients benefit from faster recovery and a better experience for treatments such as varicose veins of the legs and pelvis, uterine fibroids, headaches and osteoporotic compression fractures of the spine.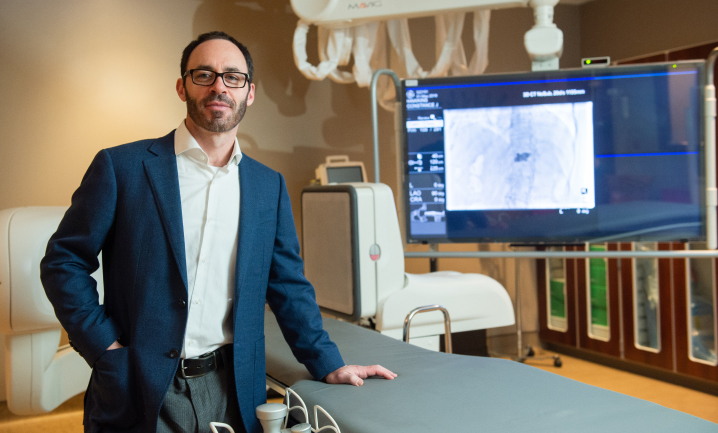 Canadian Patients
Windsong warmly welcomes our neighbors from Canada. Your health is important to us, and we are committed to serving you in a timely manner. With 3T and 1.5T wide bore MRI, CT and PET/CT, breast care, interventional radiology and vein care we can address all your imaging needs.
Patient Testimonials
"Thank you for making a fantastic year not only physically but erasing years of emotional scars I had living with varicose veins. I am forever grateful and sing your talent to anyone who states they suffer from varicose veins."
– Karen A.
"The staff was most pleasant and informative, explaining the process as it was going on, approximately 1 hour in the office. I was able to walk out the door and resume my normal daily activities the same day. Following the procedure, there was complete relief of throbbing legs, the heaviness was gone, and walking was no longer a struggle! I am most thankful for the experience and sincerely glad I waited."
– Karen A.
"I would most definitely recommend any woman suffering with fibroid issues to go see Windsong and let them help you get your life back."
– Unknown
"Everyone at Windsong has bent over backwards to accommodate me and I am so grateful you are here. Having a specialist like Dr. Dunleavy as a partner in my care along with my neurologist has made such a difference in my life."
– Darlene W.
"Always relaxed and comfortable here. Staff goes above and beyond to make you feel at ease. Love this place."
– Deanna K.
"I recently had a breast biospy. I was the first patient of the day but the tech did not miss a beat with her patience and kindness. They went above and beyond to help make me comfortable. Thank you for making a stressful situation more bearable."
– Emily F.
"I am now able to go on long walks on the beach for hours at a time without having to stop to urinate. Everyone at Windsong was unbelievable. The compassion shown to my wife and I was amazing."
– Greg M.
"I recently had a UAE, and thought you should know what amazing care I received.  The procedure was thoroughly explained to me, and everyone involved was very attentive to my needs.  I was made to feel extremely comfortable throughout, and my pain level was monitored very carefully.  Everyone's bedside manner immediately put me at ease.  So thank you for the wonderful care!!"
– Jennifer K.
"I love Windsong. I've been there more a half dozen times and never once had anything but a warm, comforting yet professional experience from registration through tests and results. I'm more than happy to sing your praises and I always recommend your services to my friends."
– Jane J.
"Having the fibroid treatment was the best thing I ever did."
– Kimberly B.
"I want to express my deep appreciation for Windsong, having been a patient for over 20 years. Your staff knock my socks off! They are always professional, helpful, knowledgeable, patient and kind."
– Maureen R.
"I needed to get an MRI core biopsy done. I was out of my mind with fears of cancer. The staff was absolutely amazing and helped calm me down during the procedure. I want to applaud you for hiring such wonderful and compassionate staff."
– Michelle B.
I have my very first mammogram and has a great experience here. It was such an easy-going process
– Sara K.
"I have always been impressed with the compassion and professionalism with everybody here."
– Susan O.
"The level of care at Windsong is unmatched from the providers to the nurses and on to the receptionist. I would recommend that anyone suffering from pelvic pain learn more about Windsong's pelvic congestion syndrome treatment."
– Stephanie J.
"I brought my mother in for a CT. She was extremely nervous and we tried to calm her by explaining she was in the best place for this procedure. I wanted to share that your CT tech was wonderful. He gently escorted her to the exam room and made her feel fully at ease. I wanted to thank you for your care and kindness."
– Unknown
"I went to the Lancaster office for my pelvic sonogram. At my age, this made me quite nervous. Your staff helped me through with no discomfort at all and were extremely efficient and even more pleasant. Thank you for hiring such wonderful people."
– Unknown
"Procedure was quick and I was back to work the same day. I wish I had not worried about such an easy procedure."
– Unknown
"Personnel were professional & well mannered, made my MRI not stressful at all! Very comfortable waiting room."
– Unknown
"I was nervous as it was my first mammogram, but from start to finish everyone was wonderful!!! The facility is very clean, waiting rooms are comfortable, and the color palette is rather pleasant.  I actually won't mind going again for my annual exam!"
– Unknown

Making each patient a priority, every day