Patient Focus. Expertise. Technology.
Patient Resources
Community Services
Windsong is providing these third parties as options in the community for our patients in treatment.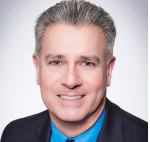 Raymond O. Schultz, M.D. – Artesia Plastic Surgery
6044 Main St #106, Williamsville, NY 14221
Raymond O. Schultz, M.D. is a graduate of the College of the Holy Cross in Worcester, MA and the Albany Medical College.  Dr. Schultz received his prerequisite general surgery training at Rochester's Strong Memorial Hospital and at the State University of New York at Buffalo, where he received the Rutecki Award for Outstanding Knowledge of Surgical Anatomy.  He completed his Plastic and Reconstructive Surgery Residency and also a Fellowship in Hand Surgery at the University of Virginia at Charlottesville, VA, where he served as Chief Resident.
Dr. Schultz has a dedicated focus on reconstructive breast surgery and works with Dr. Katherine O'Donnell to complete mastectomy and reconstruction at the same time.  He also has an interest in difficult hand problems including the wrist.  Dr. Schultz is a Clinical Assistant Professor at the State University of New York at Buffalo and is actively involved in teaching and research.  He is Chief of the Division of Plastic Surgery at the Kaleida Health System, and is also affiliated with St. Joseph Hospital and Sister's Hospital.  Dr. Schultz is certified by the American Board of Surgery and the American Board of Plastic Surgery and is a Fellow of the American College of Surgeons (F.A.C.S.).
To schedule a consultation, call (716) 328-0597.
Kamaljot Singh, MD– Buffalo Medical Group
325 Essjay Rd, Williamsville, NY 14221
Kamaljot Singh, MD is a board-certified plastic surgeon specializing in adult reconstructive procedures, including Advanced Techniques for Breast reconstruction (prosthetics and microsurgical reconstruction) and local flap and free flap reconstruction for post surgical wounds. . He received his MD rom the University at Buffalo School of Medicine and Biomedical Sciences, where he also completed a five-year general surgery residency. He is fellowship trained in Plastic and Reconstructive Surgery from the World-Renowned University of Texas Health Sciences Center at Houston.
Dr. Kamaljot Singh is currently a physician of Buffalo Medical Group, where he has been practicing since 2011. He chose a career in medicine because of his interest in math and science, but even more so, because of the joy he receives taking care of others. Plastic Surgery specifically allows him to customize my surgeries based on a patient's desires and needs, as well as their physical characteristics.
To schedule a consultation, call (716) 630-1447.
Jordan D, Frey, M.D. – ECMC Plastic & Reconstructive Surgery
462 Grinder Street, Buffalo, NY 14215
Dr. Jordan Frey is a plastic surgeon in the Center for Cancer Care, Department of Head and Neck Surgery and Plastic and Reconstructive Surgery at ECMC. His clinical interests include alloplastic (implant) and autologous (own tissue) breast reconstruction, nipple-sparing mastectomy, lymphedema surgery, complex microsurgery of the head and neck, extremities, and trunk, as well as body contouring and aesthetic surgery. Dr. Frey is also the only plastic surgeon in Western New York trained to perform nerve re-sensation surgery to restore breast and nipple sensation in patients undergoing or who have undergone mastectomy.
Dr. Frey completed his plastic surgery residency in the Hansjörg Wyss Department of Plastic Surgery at NYU Langone Health. There, he also completed additional training in microsurgery. A member of various committees for the American Society of Plastic Surgeons and the American Society for Aesthetic Plastic Surgery, Dr. Frey has published over 60 peer-reviewed research manuscripts, contributed to over 15 book chapters, and has lectured nationally. Dr. Frey has won numerous regional and national research awards and is one of the few plastic surgeons in the country who is trained to perform robotic-assisted microsurgical breast reconstruction.
To schedule a consultation, call (716) 898-3073.
Cancer Rehab and Recovery
Buffalo Therapy Service: Williamsville NY – (716) 580-7360
Degraff Memorial Hospital: N. Tonawanda NY – (716) 690-2031
Acupuncture Works provides a holistic approach to healing and works in tandem with your medical provider to reduce symptoms.
Volunteers at the Pink Pillow Project provide newly diagnosed patients at Windsong Breast Care with a pillow that, when placed under the arm, will aid in their post surgical recovery.
To learn more about the Pink Pillow project visit: thepinkpillowproject.com
Hope for 2 offers free support for women diagnosed with cancer while pregnant.
To inquire about supportive services call: 800-743-4471 or email :info@hopefortwo.org
Custom Dietetics, P.C. is a group of registered Dietitians/Nutritionists who are NYS certified and work with patients to improve their health outcomes by improving eating habits and nutrition. Call their Williamsville office at 716-626-7415.
Polar Cold Caps – provide a proven, non-invasive method to preserve your own hair while maintaining your privacy during chemotherapy treatment.
To learn more about Polar Cold Caps visit: polarcoldcaps.com
Knitted Knockers are special handmade breast prosthesis for women who have undergone mastectomies or other procedures to the breast. Please inquire at Windsong during your visit.
Hope Chest Buffalo offers FREE exercise and paddling classes to provide a unique fitness and wellness program for Breast Cancer Survivors.
For more information inquire at: hopechestbuffalo@gmail.com
Look Good Feel Better Program Virtual Workshops
A FREE, non-medical, all-volunteer service provided to newly diagnosed Breast Cancer patients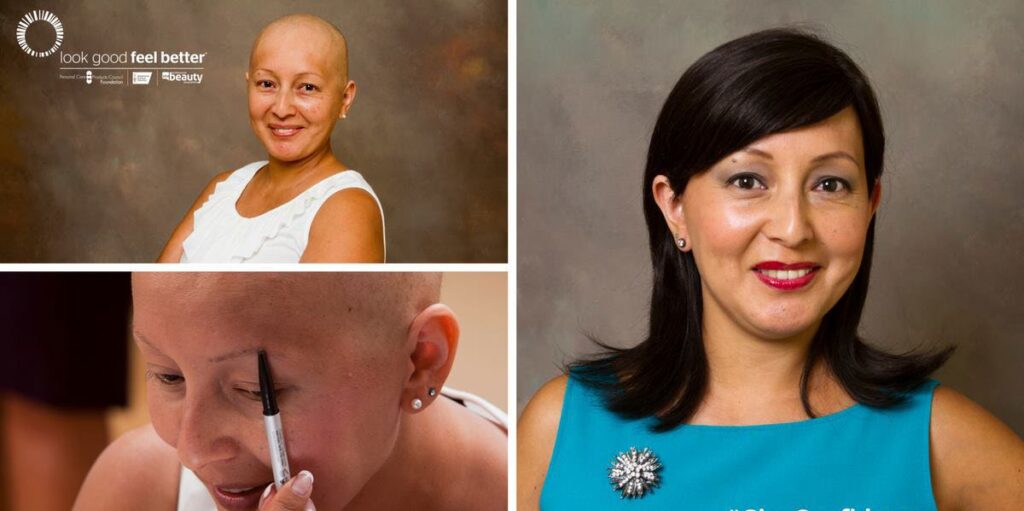 Look Good Feel Better Live! – Virtual Workshops
LGFB Virtual Workshops provide live instruction, tips, and tricks for dealing with visible side effects of cancer treatment. These free, one-hour, online group workshops can be done from the comfort and privacy of home.
Available sessions:
• Skin care and cosmetics application;
• Wigs and head coverings, including scarves and turbans;
• Body image, wardrobe and styling tips;
• Scarf tying techniques to boost confidence.
Click here to register and request a free Look Good Feel Better makeup kit. Please register at least two weeks in advance to allow time for kit delivery before the workshop.
Site Referral Code: WI14221
For questions, please call Jenna Baehr, Windsong Breast Care Program Coordinator at 716-631-2500 x2208.
Virtual Q & A Session for Newly Diagnosed Breast Cancer Patients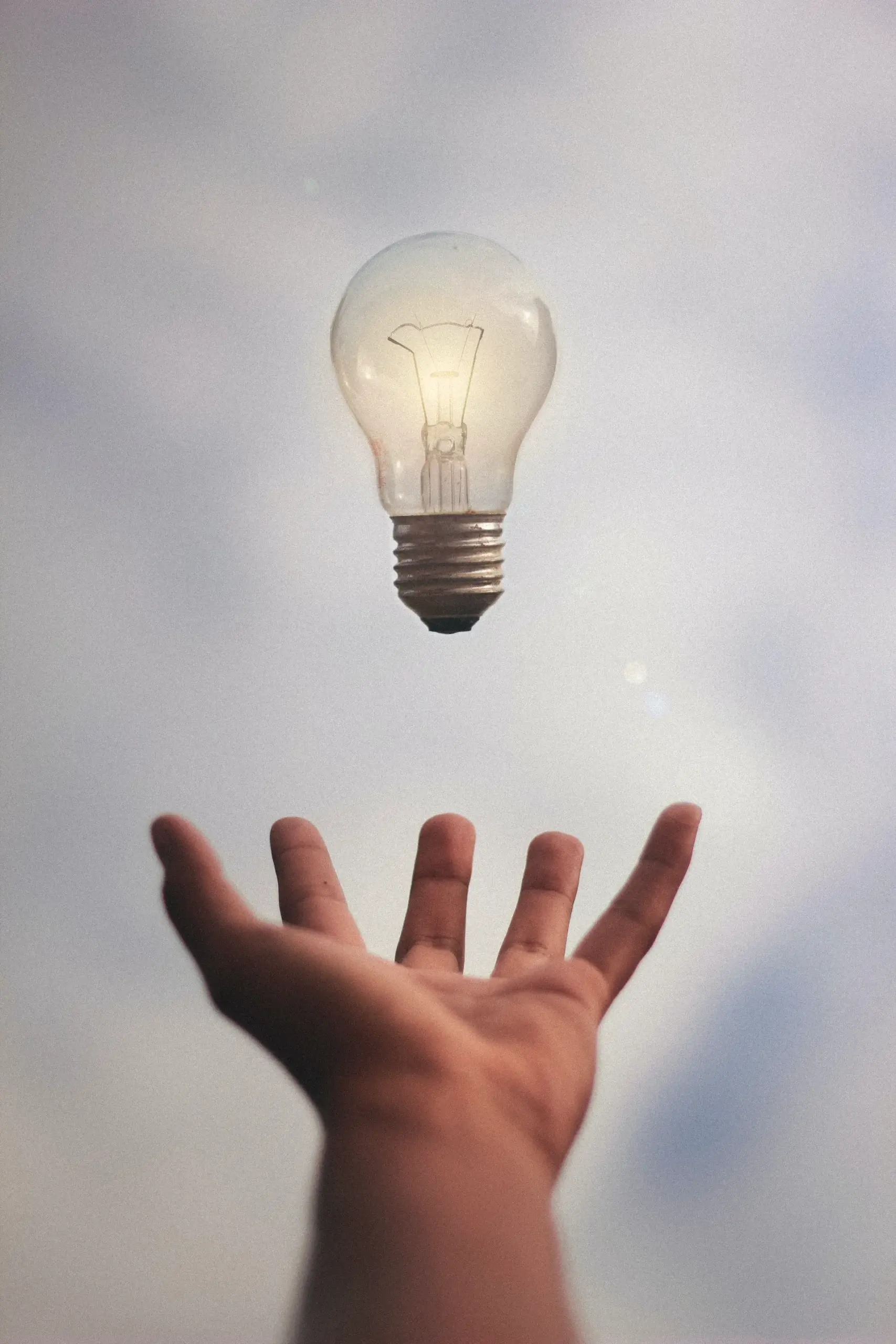 About Our Virtual Q & A Session
Breast Cancer doesn't pause during the COVID-19 pandemic. We understand being diagnosed with breast cancer is a confusing and scary time, but it does not mean you have to fight alone.
Patients are encouraged to watch our virtual Q & A session in the comfort of your own home. Dr. Katherine O'Donnell, Medical Director of Windsong Breast Care, answers frequently asked questions patients have when they are newly diagnosed with breast cancer.
During the video, Dr. O'Donnell will provide a brief overview of important services including:
Radiology
Breast Surgery
Medical Oncology
Radiation Oncology Genetics
"I was very confused about my new cancer diagnosis. The information provided at the Q&A session was very informative and answered my questions, but more importantly, it put me more at ease."
– Francesca, Windsong Breast Cancer Survivor, Q & A Attendee
Anatomy of the Breast
Anatomy of the Breast
A – Ducts
B – Lobules
C – Dilated section of duct to hold milk
D – Nipple
E – Fat
F – Pectoralis major muscle
G – Chest wall/rib cage
Enlargement
A. Normal duct cells
B. Basement membrane
C. Lumen (center of duct)
Anatomy of the Breast
Recommendations for Screening Mammograms and Finding Breast Cancer Early
The American Cancer Society (ACS) recommends the following guidelines for finding breast cancer early in women without symptoms:
---
Mammogram
Women age 40 and older should have a screening mammogram every year and should keep on doing so for as long as they are in good health. While mammograms can miss some cancers, they are still a very good way to find breast cancer.
---
Clinical breast exam
Women in their 20s and 30s should have a clinical breast exam (CBE) as part of a regular exam by a health expert at least every 3 years. After age 40, women should have a breast exam by a health expert every year. It might be a good idea to have the CBE shortly before the mammogram. You can use the exam to learn what your own breasts look and feel like.
---
How to Do a Monthly Breast Self-Exam
How to Do a Monthly Breast Self-Exam
Lie down on your back and place your right arm behind your head. The exam is done while lying down, not standing up. This is because when lying down the breast tissue spreads evenly over the chest wall and is as thin as possible, making it much easier to feel all the breast tissue.
Use the finger pads of the 3 middle fingers on your left hand to feel for lumps in the right breast. Use overlapping dime-sized circular motions of the finger pads to feel the breast tissue.
Use 3 different levels of pressure to feel all the breast tissue. Light pressure is needed to feel the tissue closest to the skin; medium pressure to feel a little deeper; and firm pressure to feel the tissue closest to the chest and ribs. It is normal to feel a firm ridge in the lower curve of each breast, but you should tell your doctor if you feel anything else out of the ordinary. If you're not sure how hard to press, talk with your doctor or nurse. Use each pressure level to feel the breast tissue before moving on to the next spot.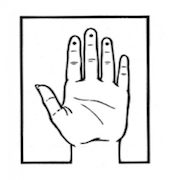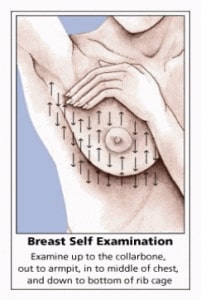 Move around the breast in an up and down pattern starting at an imaginary line drawn straight down your side from the underarm and moving across the breast to the middle of the chest bone (sternum or breastbone). Be sure to check the entire breast area going down until you feel only ribs and up to the neck or collar bone (clavicle).
There is some evidence to suggest that the up-and-down pattern (sometimes called the vertical pattern) is the most effective pattern for covering the entire breast without missing any breast tissue.
Repeat the exam on your left breast, putting your left arm behind your head and using the finger pads of your right hand to do the exam.
While standing in front of a mirror with your hands pressing firmly down on your hips, look at your breasts for any changes of size, shape, contour, or dimpling, or redness or scaliness of the nipple or breast skin. (The pressing down on the hips position contracts the chest wall muscles and enhances any breast changes.)
Examine each underarm while sitting up or standing and with your arm only slightly raised so you can easily feel in this area. Raising your arm straight up tightens the tissue in this area and makes it harder to examine.
This procedure for doing breast self-exam is different from previous recommendations. These changes represent an extensive review of the medical literature and input from an expert advisory group. There is evidence that this position (lying down), the area felt, pattern of coverage of the breast, and use of different amounts of pressure increase a woman's ability to find abnormal areas.
---
Additional Online Resources that offer information and news about cancer. Please direct queries to the patient resource sections for the most appropriate information.
Publication of information or reference in the Patient Resources is reviewed and approved by WBC based on the nationally recognized cancer society's including, but not inclusive to; American Cancer Society, National Comprehensive Cancer Network and National Cancer Institute.
Weekly Multidisciplinary Patient Conference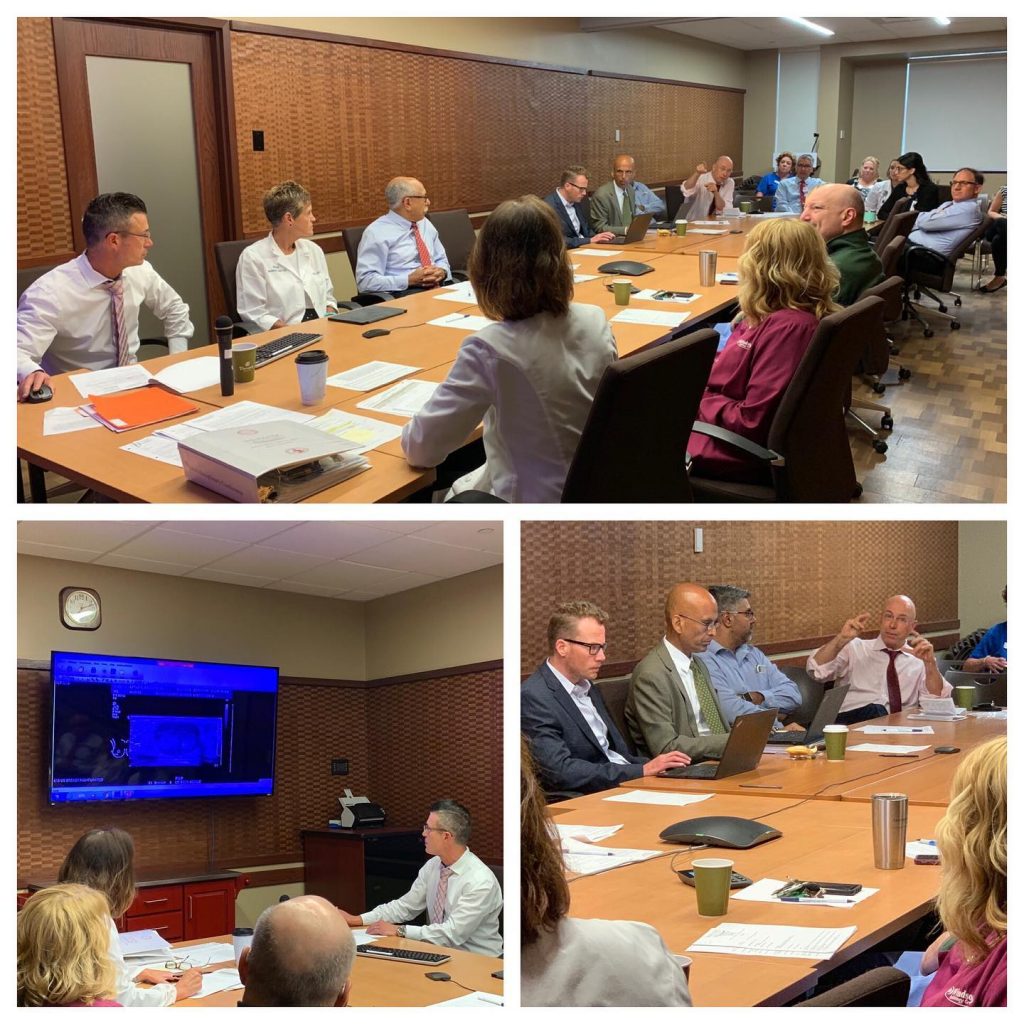 During our weekly 1 hour medical conferences, our breast surgeons collaborate with a Radiologist, Pathologist, Medical and Radiation Oncologist to determine the best individualized treatment plan for our patients. Diagnostic images are also presented and reviewed along with the pathology slides to determine appropriate staging. An invitation to the referring physician is included to improve timely and accurate communication.
This prospective case presentation ensures that patients newly diagnosed or currently under treatment have access to a comprehensive evaluation, including staging, treatment management and follow up surveillance. The conferences are integral to the constant improvement of the care for our breast cancer patients by contributing to the patient management process and outcomes, and providing education to physicians and staff in attendance.
Patient Testimonials
"I recently had a breast biospy. I was the first patient of the day but the tech did not miss a beat with her patience and kindness. They went above and beyond to help make me comfortable. Thank you for making a stressful situation more bearable."
– Emily F.
I have my very first mammogram and has a great experience here. It was such an easy-going process
– Sara K.
"I want to express my deep appreciation for Windsong, having been a patient for over 20 years. Your staff knock my socks off! They are always professional, helpful, knowledgeable, patient and kind."
– Maureen R.

Making each patient a priority, everyday